Willy and the little monsters
Imagine to pronounce some phrases composed by those "magical words" which can make all of the monsters seen by your children in their rooms disappear. A model which allows, in few minutes, to calm your children and to let them fall asleep without any kind of anxiety.
Using Logosintesi® and following Willy's story and adventure you offer a valid help to your child, in order to go beyond all of his/her fears.
Think the energy, feel the energy, live the energy. It is the children's spontaneous behavior. Thanks to their innate talent for creating imaginary worlds they can easily learn to break these worlds up when these are scary for the children's lives, their sleeps and their everyday life activities.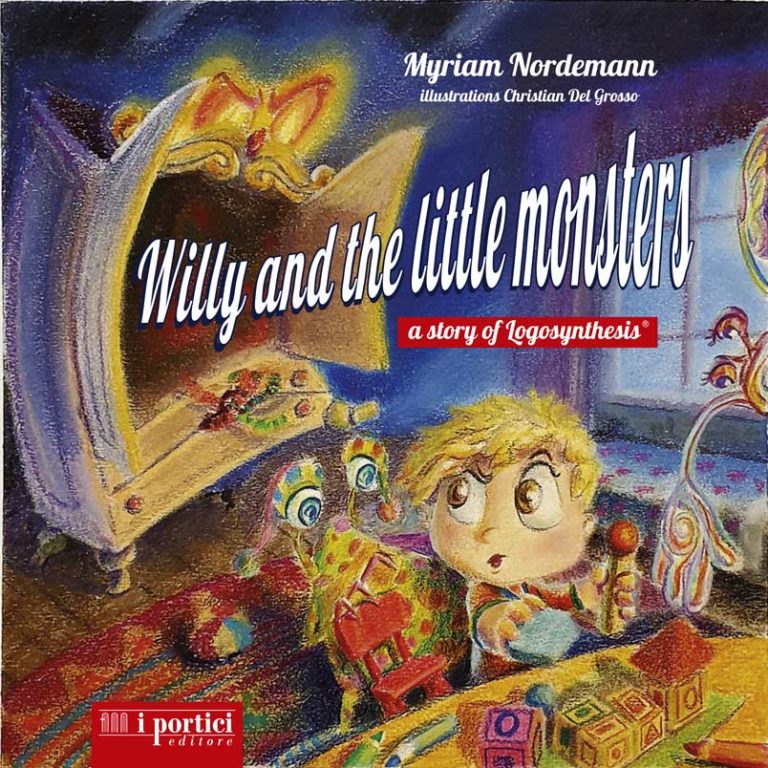 Autore: Myriam Nordemann
Illustrator: Christian Del Grosso
children's book
Pagine: 28
Book size cm 22×22
Book binding
Color illustrated book